We mainly deal with organic products like Tussar Silk,Matka Silk,Linen,Muslin,Khadi. A lot of them are dyed using vegetable dyes.Kindly follow the instructions for Fabric care. We cannot be held responsible for damage of fabric due to improper stitching and excessive stretching.
Dry wash is recommended for all products for their longevity and colour preservation.
These fabrics do not stretch; hence avoid stitching to extreme fitting. Excessive stretching will damage the fabric.
Use of lining while stitching is recommended.
Excess sweat can lead to colour bleed.The use of under arm pads is recommended.
Points To Note While Stitching Linen And Matka Fabrics.
Please be advised to cut the cloth in the following manner while tailoring the blouse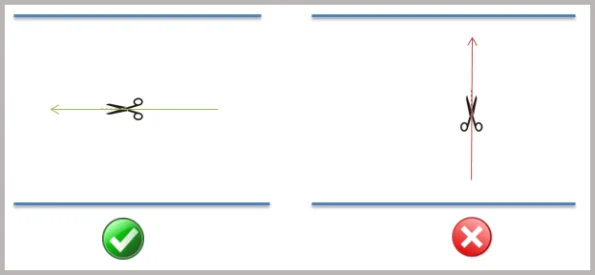 Else it might lead to damage of the cloth near the underarms like shown below.